☰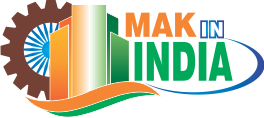 WHAT WE DO?
1

PROJECT CONCEPTUALISATION

2

LAND CONSULTANCY & ACQUISITION

3

4

5

ENGINEERING & DEVELOPMENT

6

7

8

9

10
1. PROJECT CONCEPTUALISATION
The Foundation Towards Growth
Project conceptualization involves identifying opportunities ,analyzing its feasibility and assessing its financial viability in both micro and macro perspective. All our recommendations are based on Experienced research and understanding of the existing and long term market scenario. Our Dynamic, Dedicated and Experienced team with adequate understanding of the Industry/Sector and the Geographical Location of the project get involved in the Project conceptualization stage.
2. LAND CONSULTANCY & ACQUISITION
Simplifying The Complication
Every aspect pertaining to land namely, the environment, surroundings, central and state government policies, geography, location, future plans, etc. have to be considered before designing the appropriate use for it and thereby accessing its true potential. A wide network across the Brokers, the Facilitators and the Farmers allows MAK to provide immaculate on-ground services. It also helped us achieve a solid track record in acquiring the most difficult classes of land. We pride ourselves on our proficiency in getting a 100% marketable land title in every clients' name despite India's complicated land laws.
3. DEVELOPMENT APPROVALS
Turning Vision Into Reality
Acquiring development approvals is the first significant step towards making a project happen. With an in-depth understanding of development control rules and its best practices, MAK is able to ensure that projects get the necessary approvals and are one step closer to becoming a reality. We provide the necessary support in obtaining development approvals from the local authorities, State and Central Governments.
4. DESIGN STUDIO
Innovative Creation MAKes Differentiation
Innovation is the key in designing cost-effective projects that are unique, Exclusive and world class. With a Dedicated team MAK is able to devise cutting-edge solutions that are created with a detailed understanding of every project, its unique needs, Demand and functional specifications. We take into account location and contour of land, type of project, topography, surrounding development, physical environment and possibility of accommodating the latest technological advances, etc. in order to create projects that challenge set paradigms.
5. ENGINEERING & DEVELOPMENT
The Power to Change
Detailed engineering is significant to create viable projects that meet complex needs and demands and thereby transform the Company. Our engineering team persistently develops each aspect of the project with immaculate efficiency as per business operational needs. We offer resolution to every aspect of the project creation with adherence to quality, specifications, material and design, ensuring compliance to timelines and cost-efficiencies.
6. PROJECT DEVELOPMENT
Strategies for Effective Performance
MAK is committed to creating effective design and build solutions covering all phases of the project development i.e. pre-execution and post execution stages. MAK brings its clients vision, understanding and groundwork to every project in order to make it viable and effective.
7. PROJECT SUBSIDIES
Don't Miss, What's Your Right!
Successful businesses bring a huge boost to the economy besides creating employment and contributing to the growth of the industry. The government announces various schemes and incentives to catalyze growth in certain sectors. MAK believes that businesses have a right to these benefits and should not miss out due to lack of information or understanding of the policies and paperwork involved.We focus on value addition to the project by facilitating businesses to leverage subsidies and fiscal benefits.
8. PROJECT FUNDING
Shaping Prosperity
We offer various funding services i.e. funding through Subsidies government grants and Debt Funding through financial institutions & banks by way of fund-based and non-fund based facilities. With expertisation across capital structuring, SPV formation and strategic tie-ups, our funding services vest entrepreneurs to surpass the most fundamental barrier in project development and thereby helps businesses flourish.
9. PROJECT MARKETING
The Thrust Behind Every Successful Projects
For Every Business, a well-marketed Project is the key to success. With a extreme understanding of markets, our rigorous marketing strategies and best investment practices, we are committed to make every project successful and viable with effective marketing practices. We leave no stone unturned to ensure that every project turns into a profitable venture for all our Clients.
10. PROJECT SUPPORT
Comprehensive Businesses Solutions
Basics like finances and the legal hassle should not turn into a difficulty for any business to grow. This is why MAK endeavours to provide the right backing to businesses and is fully-equipped to offer robust occupier services. From arranging for financial support and subsidies to licensing, MAK ensures hassle-free occupation of the property and acts as a catalyst for growth of businesses.