☰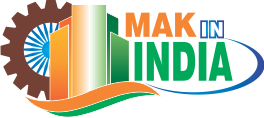 MAK is a group of Highly Experienced Professionals and Dynamic Peoples from various Fields coming together with a Sole Objective to Encourage the Global Entrepreneur and Foreign Investors to Come and Do Business in India at this Right Time.
OUR TEAM is a group of people who may not be equal in Qualification, Experience or Talent but are equal in "COMMITMENT"
Our Dedicated and Advanced Professional Team along with Geographical Knowledge and Experience Accumulated Together helps to ensure MAK's Services and Solutions Exceed your Expectations and Requirements.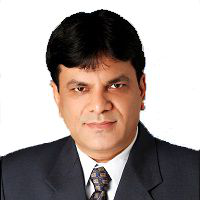 MR. MOHD. AFAQ KHAN
Chairman & Managing Director
MAK (INDIA) BUSINESS SOLUTIONS PVT. LTD.
In the consultation field for more than 26 years having supported Entrepreneurs, Industrialist, Investors and others to setup about 262 plus Projects / Industries / Business Ventures throughout India.
Having successfully provided the guidance needed at each level of the development of various industries. Knows the geographical condition and climate of the country suitable for different industries viz Land Acquisition, Government Approvals, Designing and Development.
Thus wish to support PIO / NRI & Foreign Investors who wish to setup their industry in India under the program Make in India promoted by Hon. Prime Minister Shri Narendra Modi.
INDIAN TEAM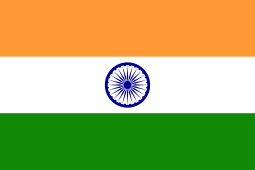 Mr. Narayan Kudva
Director
More than 18 Years Experience in Funding for New Projects from Nationalised Banks and Non Banking Financial Corporations (NBFC) and execution of the project is of great asset.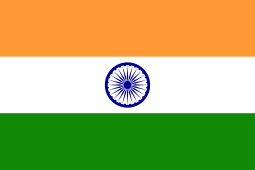 Mr. Nitin N Nagar
Director
Astute professional and strategist with more than one decade of extensive experience in Business Expansion and Managing logistics solutions & freight operations. Intensive knowledge of Custom Act, Allied Acts, Import / Export Procedure, Custom/Central Excise Tariff, Custom Clearance rules.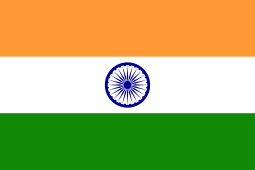 Mr. Narendra Poddar (CA)
Ex. Director
Chartered Accountant more than 25 years in the field of audit taxation corporate tax planning project funding, business consultancy and visiting faculty, guest speaker on subjects.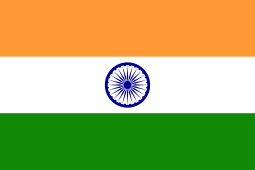 Mr. Dinesh Kumar M. Jain
Vice President
Dinesh had an early start in the world of business and shouldered responsibilities with keen interest displaying strong business acumen. An intelligent thinker, a pro-active leader with expertise in strategic planning, execution & management, he has a vision of leading the Company in undertaking various projects of national importance. His strengths and major role in MAK is marketing, branding, public relations, project due diligence and project presentation, overall responsibility for defining, creating, and delivering MAK"s marketing strategy. This includes shaping and enhancing the company brand value and ensuring the global integration and consistency of marketing strategy across businesses, functions and geographies.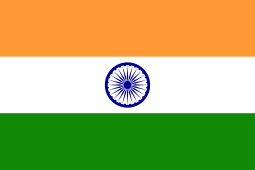 Mr. Nirmal Jain
International Business Incharge
Mr. Nirmal has gained experiences in various fields. He was a Co-Founder and Promoter of an Jain Group of companies and worked on high-end IT infrastructure projects. He has been involved with liaising work in the government and large corporate projects in India. He describes himself as an optimistic and energetic go-getter. His strengths and major role in MAK's are marketing, branding, public relations, project due diligence and project presentation, overall responsibility for defining, creating, and delivering MAK"s marketing strategy. This includes shaping and enhancing the company brand value and ensuring the global integration and consistency of marketing strategy across businesses, functions and geographies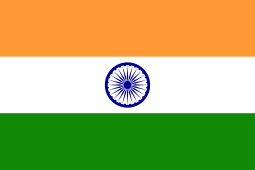 Mrs. Nirmala Bhadreshwara
International Business Developement (Manager)
Nirmala has More than 15 Years of Experience in Global Marketing of Fashion Apparels, Accessories and under Garment Manufacturing. She has developed multiple business network and has achieved success in all her endeavor.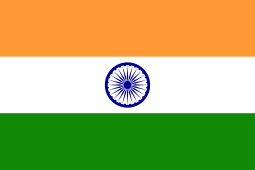 Mrs. Sujata Mehta
International Business Development Executive
Sujata is a highly organized, dedicated & committed to professionalism. Success oriented with high energy and positive attitude, Planning and organizing ability, Problem solving approach and ability to develop solutions. She has more than 12 years of Business Development Experience with India's Leading Companies as in various position which include Sales Development Manager, Sales Manager, Territory Manager, Quality Team Lead, Quality Analyst, Project Head, Training and Development, Certifications, Operations, Senior Customer Care Executive (Corporate).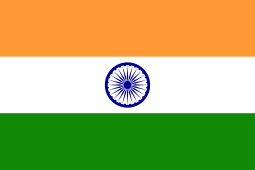 Mr. Abhay Kumar Jain (CA)
Cost Benefit Analyst
Abhay has an experience of more than 20 years in preparing the Cost Benefits for the Projects in Various Sectors. Has Traveled Extensively Worldwide for the same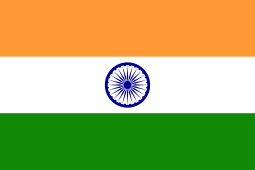 Mr. Dinesh Joothawat (CA, CS, LLB)
Director
Dinesh has more than 30 years of experience in handling Inward and Outward cross border financial transactions of clients who are coming with their Investment to India. He has made a deep study in the field of global economy and the concept of globalization. He is aiming for globalization and not capitalization. He has addressed many press conferences in India as well as abroad i.e. Middle East, Asia. The main topics of these press conferences and seminars have been mobilization of funds of the NRI's (Non-Resident Indians) for Indian Capital Market, encouraging foreign investors to invest their capital in the country and the new Economic and Industrial policy that has been implemented to provide foreign investors and Non-Resident Indians with all facilities and encouragement to come forward and to invest their capital on a large scale.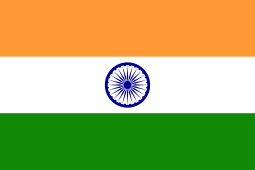 Mr. Bhushan Yengade
Food & Beverage Technologist
BHUSHAN YENGADE is a trained Food Technologist at the Marathwada Agricultural University and the University of Reading, United Kingdom. He has extensive industrial experience in the private and public sector of India. In the public sector, he has served in the nodal agency of Ministry of Food Processing Industries of India for the Maharashtra State. He has worked in the New product development, Quality, Technical and Project division. As a Food Industry Consultant in the Binder Technology Consultancy, he is proficient in the Project Management, Food Safety, European Food Laws, Risk Analysis and Goat Farm Management. He also has provided the advisory consultancy on "Brexit : Impact on Indian Food Processing Industry" and "BRICS : Food Processing Industry and its Challenges".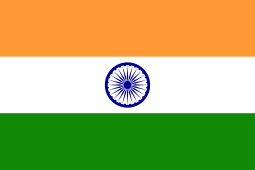 Mr. Jitesh Kumar Gutgutia (CA)
Company Law Matters
Jitesh was a member of the IT Core Committee of the Institute of Chartered Accountants of India. He has also been involved in preparation of project reports for various small and medium and large Companies. He has an in-depth knowledge of the Petroleum, Fly Ash Bricks and Telecom industry. He advises clients on various company law matters related to its formation, appearance before the CLB, filing of various forms, etc. His ability to understand the business environment coupled with his sound financial and accounting background has enabled him to specialize in conducting statutory audits of companies. His industrial experience include services with the following companies: - Bharat Sanchar Nigam Limited - CMTS Branch, AO Cash (Central), ETR (RNMS) and Electric Division, Kolkata. - Kalyani Spinning Mills A Government of India Undertaking. - L&T Finance Limited. - ACC Limited. - Tata Motors Finance Limited. - Kotak Mahindra Bank Ltd. - Precision Weldrac Limited manufacturer & exporter of Copper Coated welding wires. - Various Nationalised banks like SBI, Canara Bank, Punjab National Bank, Allahabad Bank, Indian Overseas Bank, Bank of Baroda, etc. - Inventory Funding Audit of the HDFC Bank for the Eastern Region. - Stock Audit of Borrower accounts of Punjab National Bank and Indian Overseas Bank.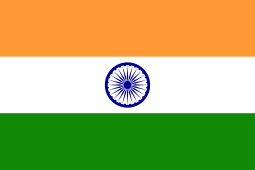 Mr. Anmol Sekhri
Valuation Expert
Anmol is an approved VALUER and a CHARTERED ENGINEER registered with the Government, with 35 Years of experience in Valuation, Project Appraisals, Chartered Engineering Services & worked with National & International Clients.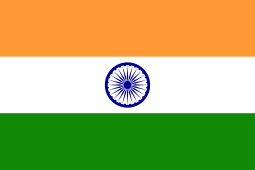 Mr. Mukesh Mehta (CA)
Company Law Matters & Project Evaluation
Mukesh has more then 25 years of experience in Direct & Indirect Taxation, Investment Consultancy, Management Consultancy & carrying out Project feasibility studies. Tax Auditor for about 15 Corporate Houses.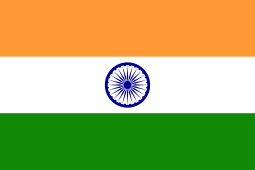 Mr. Abhishek Gupta
Corporate Restructuring & Valuation Expert
He is having more than 15 years of extensive experience in Debt Restructuring, Syndication & Corporate Financing. He is Registered Valuer under Companies Rule 2017. Registered Member of IBBI vide regn. no. IBBI/RV/06/2019/11816. He has rich experience in Auditing, Corporate Taxation, Advisory Compliances of Companies.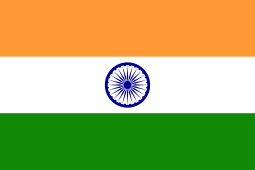 Mrs. Anu Oswal (CA)
HOD. International Outsourcing
Anu has more than 10 years Experence of Handling Corporate Financial Matters, Accounts & Auditing, Funding for Business Development, etc.. Anu is a highly organized, dedicated & committed to professionalism. Success oriented with high energy and positive attitude, Problem solving approach and ability to develop solutions.
INTERNATIONAL TEAM


Mr. Ash Pandya
Director(UK)
London, United Kingdom
Ash is currently the CEO of an organisation representing the interest of 333 pharmacies. He operates at the highest level in pharmacy and is well respected for his service development. He has over 25 years experience in the pharmaceutical industry. He has run his own pharmacy business and worked as a National Manager for the NHS in the UK. He has won 2 National awards for service improvements in patient health care within the UK. Whilst with the NHS, He was responsible for integrating pharmacy into the NHS Direct (National Telephone Health Helpline) infrastructure. He also remodeled the Dentistry offering for NHS Direct and supported the delivery of medicines during the Out-of-hours period. He has also been responsible for handling questions from Parliament and subsequently advising Ministers. He is able to bring a wealth of experience in health service delivery and political awareness to our team.


Mr. Mahendra Jadeja
Executive Director (UK)
London, United Kingdom
Mahendra has more than 30 years of experience in various businesses, vast contacts with NRI /PIO thus providing advice and developing links between investors and corporate clients.


Ms. Kainaaz Mistry
Head: Business Development (UK)
London, United Kingdom.
Kainaaz has more than 18 years of expirence in business development. Born and brought up in Mumbai, India, Kainaaz excelled in her Bachelor Degree and topped in Business Law at all university levels in India. Kainaaz was awarded Student of the Year in her college and was offered a scholarship to complete her Masters Degree in the United States of America by her college principal. Kainaaz went on to complete her education studying a Master of Marketing (Management) and has since gained invaluable work experience with a British organisation. Kainaaz took charge of business development and counseling for the same United Kingdom based company, heading the operations in India. Kainaaz was soon selected as a preferred partner by the United Kingdom border agency and assisted in quality control on their behalf. Her role involved the final decision in the selection of candidates for the British organisation from all over the globe. Kainaaz joined FBP International DWC LLC in 2015 and primarily works in business development and is one of our respected senior consultants. Kainaaz takes pride in her service with FBP as she finds it a rewarding experience generating business through her vast network. Kainaaz is currently Based in the UK as Leading International studend Visa services with Global Company.


Mr. John Bain
Business Developement (UK)
Bristol, United Kingdom
John is Director of Ourfield Limited (UK) and has expertise in Finance, Investment, Insurance, Real Estate Development, Property Management, Hospitality. He is good at Executing company strategy and has Extensive knowledge of industry. Responsible for identifying & sourcing new business/sectors. - Extensive Marketing & Sales knowledge and experience. - Organisational & Problem solving ability. - Professional Negotiating at senior level. - Successful and effective communication skills. - Ability to Network at highest level. - Knowledge of private & public sectors.


Ms. Cristina Rodriguez Wilson
Sr. Investment Executive (UK)
London, United Kingdom
Cristina is a Business & Venture Capital Consultant, She assess and propose projects in any sector and location for funding. Range from GBP 5M - GBP 600M upwards. Suitable projects are funded via managed funds, or by the company's investments panel. The preference is for mid-market refinancing and deals which lean towards debt, or have a good mix of debt and equity. She studied International Business Administration from Universidad Alfonso X El Sabio, but she chose to proceed with a career in the investment, negotiation in Central London. She enjoys travel immensely, whether for business or pleasure, and has excellent resources around the world.


Mr. Delbert E. Winn
International Legal & Business Advisor, USA
Atlanta, Georgia, USA
Delbert is an acknowledged authority in areas of international business development, overseas manufacturing, transnational joint ventures, product sales & distribution and negotiating with private parties and foreign governments. He has negotiated and written over 300 joint venture agreements in 38 countries; has successfully established sales and distribution operations in 54 countries on 6 continents; has been responsible for starting and supervising telecommunications equipment manufacturing operations in Brazil, China, Thailand, India, Indonesia and Venezuela and has structured and negotiated 11 domestic and 4 international asset acquisitions ranging from $10 million to $600 million. He is a business innovator with a focus on integrity, legal compliance, efficiency, profitability, fast & accelerated revenue growth and customer centric service and support. Effective solution solver of international and domestic business legal issues that Close the Deal. AREAS OF EXPERTISE: International Business Development, Sales and Global market expansion. Establishing International Distributorship & Sales representative networks. Overseas business and go-to-market strategy development and implementation. Global sales, marketing and contract negotiation and drafting. Sales agent and distribution channel development. Acquisitions, mergers and turn-around companies.

Mr. Lawrence Knoll
International Business Consultant. (USA)
New York, USA
Lawrence is an international business lawyer as well as a consultant focusing on project management and multinational business programs. He is also an adjunct assistant professor at a world renowned university. He is a principal attorney with the law firm of Wolf, Arnold & Knoll, P.C. in New York. He counsels clients on international business law matters focusing on international trade regulations and commercial law. He has both lectured and served as a panel speaker on various topics in international business law. He earned his law degree at the University of Pennsylvania Law School, during which time he served as an associate editor for the Comparative Labor Law Journal and studied international business at Wharton. He dedicates significant energies to assisting in and advocating for social services for disadvantaged people.


Mr. Emory Miles
International Business Coordinator (USA)
Florida, USA
Emory has over ten years of entrepreneurial experience in business development specializing in identifying prospective relationships and closing new business deals. He have founded five Internet-based companies, managed 'Integrated Management Solutions' U.S. Software Engineering market and also for TradeLion in the International Trade arena. He also served as Special Assistant to the Foreign Policy Adviser to the Senate Majority Leader Senator Howard Baker. He produced numerous reports including a joint venture project between the Senator's office and Georgetown University.


Mr. Pranav Doshi
Executive Director - Middle East
Dubai, UAE
Pranav has over 15 years of experience designing and executing international market entry strategies and has been involved mainly in international business development for foreign companies on the Indian market and carries extensive experience and knowledge of government relations and lobbying in India ,which includes developing business from existing clients, acquiring new clients, practice development, and delivering programmes with a particular focus on private sector development including ease of doing business, competitiveness reforms, investment and trade promotion, policy reforms, skill development, cluster led infrastructure development, agriculture development, social development, etc.. Pranav holds a Bachelor's degree from Sydenham College of Commerce & Economics, Mumbai University and a Master's degree in International Trade and in German from the University Paris IV – Paris La Sorbonne. He is a linguist, speaks a fluent French and German, apart from several Indian languages, is currently learning Arabic.


Mr. Raju Sharma
Indo-France Business Co-Ordinator
France
Raju Sharma is CEO of INPC Consulting, a French based company in the International business development and consulting Particularly between France and India. He is an engineer with master degree in international air transport operations management from French national school of civil aviation (ENAC) Toulouse, France. He is married to a French and holds a perfect command of both French and Indian culture. His valuable expertise and experience in Handling Multi sectoral Businesses will be usfull for JV & Colaboration.


Mr. Wojtek Mlodziejewski
Project & Program Director
Sydney, Australia
He is a business leader with specialist knowledge of the emerging markets & cultures along with extensive experience of leading some of the largest, high profile Mergers & Acquisition projects of the CE Europe region. He has broad experience in oversight of large takeover transactions and has identified several profitable investment opportunities for international investors in several sectors such as metal processing, mining, car industry, chemical industry, transport, food processing, textile and other consumer goods. Language: English, Polish and Russian.

Dr. Rohitas Batta
Sr. Global Advisor
Sydney, Australia
He is the Director of Global Connections (Australia) Pty Ltd and is affiliated with a number of business, social and community organizations. Rohitas has a very strong background and more than 35 years of experience in education partnerships, trade relations and philanthropy in Australia and overseas. Rohitas has a Doctorate Degree and has published two books and about 50 papers in various journals and magazines, and has been a guest speaker at various Universities and International platforms. Rohitas, as an active leader of the community in Australia, has worked tirelessly for the benefit of the Indian Australian Community and also wider Australian Communities.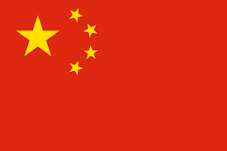 Mr. Karl Yang
Global Supply Chain Expert
Shanghai, China
Karl Yang has over 20 years of experiences in Global Supply Chain Management, especially in Textiles, Automobiles and Solar industries. As the managing director of China Wellfast Logistics Co., Ltd., Mr. Karl Yang led the company into Top-10 consolidators in shipping between China and India. With his vast knowledge and good connections, he was invited to be the director of Intop-Expo (the top exhibition organizer) and Kinnsoft Group (the No.1 SCM software enterprise in Fujian, China). By his excellent communication skills and quick understanding the local culture, he has travelled across 40 countries and build solid business relationship, especially with India, Turkey, Poland, Uzbekistan and USA. He is holding a Master Degree in National Economics (Xiamen University) and a Bachelor Degree in International Shipping (Shanghai Maritime University).


Ms. Belinda Wong
Director of Leader Corporate Services Ltd.
Hong Kong
Author of Hong Kong Company Secretary's Practice Manual. Belinda has more than 25 years of experience in Corporate restructuring, merger and acquisitions, company secretarial services to local and multinational corporations. She is a Fellow Member of the Hong Kong Institute of Directors, Associate Member of the Hong Kong Institute of Chartered Secretaries as well as the Hong Kong Securities Institute. She is also holding a Master Degree in Business Administration (University of Strathclyde, UK) and a Bachelor Degree in Social Sciences (Chinese University of Hong Kong). She previously worked at international CPA and law firms namely, Ernst & Young, PricewaterhouseCoopers, DLA Piper Hong Kong, and King and Wood, Hong Kong, etc. Having extensive experience in serving local, multi-national, non-profit and listed companies, Belinda is an expert in dealing with all types of company secretarial work including corporate restructuring, merger and acquisitions, business transfer, etc.


Mr. Alagappan Perianan
Business & Investment Consultant (Chartered Accountant)
Singapore
Alagappan has more than more than 30 years of experience in accounting profession as well as industry. Until recently, he was the Group CFO of Europ Continents Pte Ltd, a French Multinational Company at their Singapore Head office, where he oversaw operations in 9 countries. Alagappan is an expert in financial and corporate management matters with extensive experience in advising and implementation of accounting, corporate compliance and audit processes in due alignment with organizational objectives and strategy. Alagappan is a member of CA (Singapore), FCA (ICAEW, UK), FCPA (CPA, Australia), FCA (India), MBA (Charles Sturt University, Australia).

Mr. Gyula Cseko
Business & Investment Consultant
Hungary
Gyula has more than 30 years of success in trade development and investment consulting activity. He has large experience working in an international environment. He has a proven track record of dealing with multinational companies and SMEs. He has identified various investment opportunities for foreign investors focusing on the following areas such as biotechnology, information technology, automotive industry, renewable energy and real estate. He has been dealt with commodities and worked on alternative investment management through foreign partnership. He has knowledge on B2B, B2G selling techniques. Gyula has success-oriented, dynamic open-minded personality.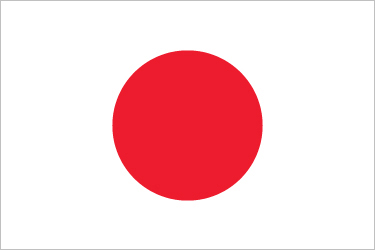 Mr. Masahiro Onuma
Strategic Consulting for Pharmaceutical & Healthcare
Tokyo, Japan
Mashiro is The President of TriSGuide Ltd. Since 2012 – Present, Tokyo, Japan. He has expertise in Strategic Consulting, including business plan & sales strategy development for pharmaceutical and healthcare business. Mundipharma K.K. 2009/July – 2012/March. Division Head, Marketing GlaxoSmithKline, Tokyo Japan. 2002/Oct- 2009/July. General Pharma Division, GI/Metabolic/Urology Marketing Director. Pfizer, Tokyo Japan. between 4/1982-7/2002. Developed 360 degree evaluation system to link the company's vision and mission. Performed M&A successfully of Pfizer and Warner-Lambert. Developed Sulperazon Kit product and successfully launched focusing on hospitalized patients to achieve 125 million US dollars in 1994. Achieved sales expansion of Polymixin-B focusing on Liver cirrhosis to reduce an end-toxin to achieve 76 million US dollars in 1993. Performed No.1 in all section in Pfizer Japan performing 2 million US$ sales achievement in 1992.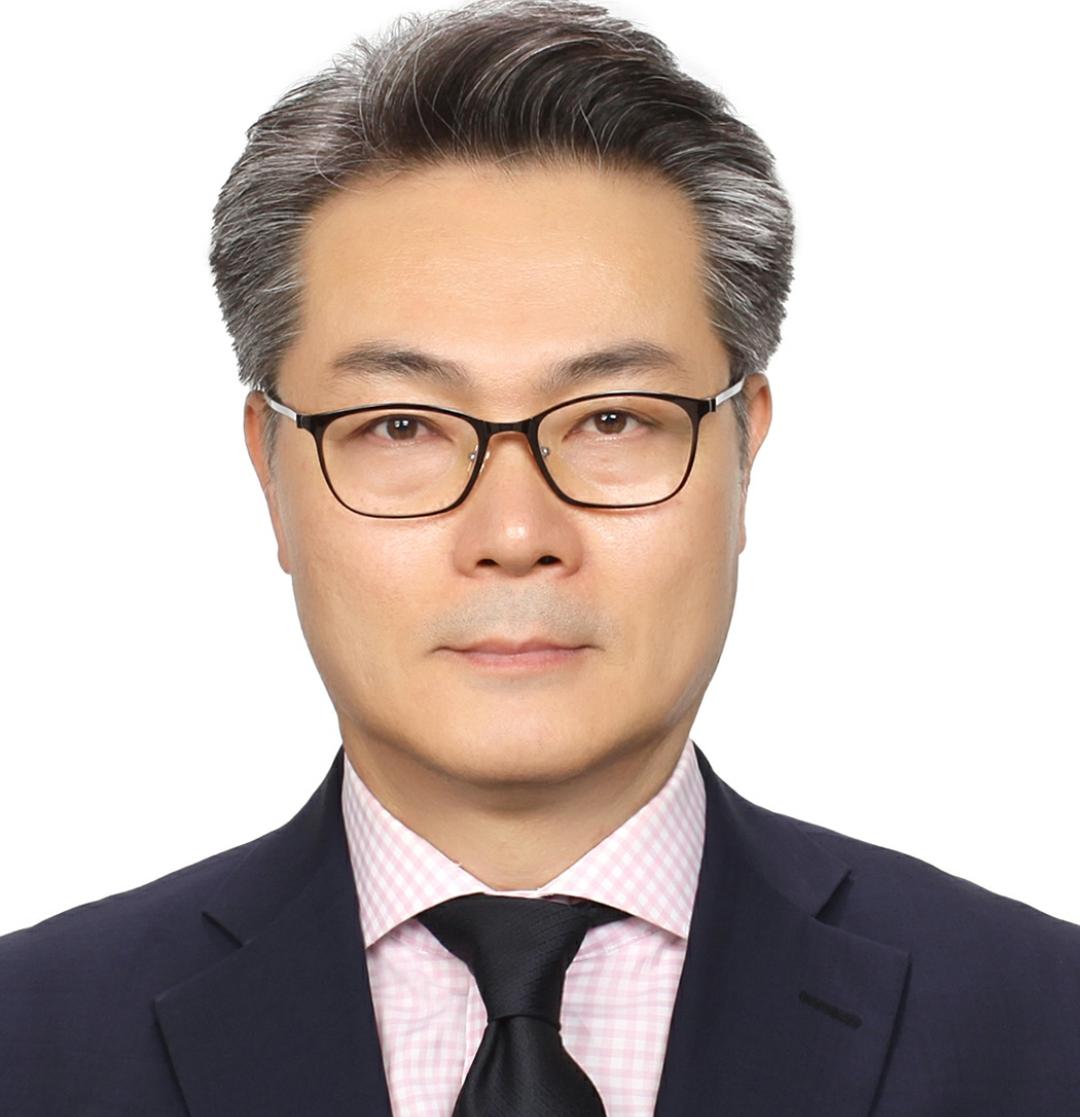 Mr. Sang Baek Lee
Business Partner for India - Korean Trade
Seoul, Korea
Mr. Sang Baek Lee is Engaged in corporate/government affairs for both domestic and foreign firms over 25 years in South Korea. Assisted many multinational corporations in penetrating into the Korean market by providing regulatory advice as well as finding clients. He has experence with various sectors including FMCG, energy, telecommunications, IT, real estate development, aerospace, and finance & banking. He served as a deputy director at the United States-Asia Environmental Partnership (US-AEP) within the US Embassy assisting US environmental companies to identify various opportunities from private and public sectors and during the President Roh Moo-hyun's term, Mr. Lee served at the Blue House--The Presidential Office--as the Assistant Secretary to the President for Overseas Communications. He managed day to day operation of a local private independent think-tank focusing on developing various policy ideas including economic policy, welfare, health, labor, and national defense issues. Also, served as a senior political advisor to the president of a major political party in South Korea.

Mr. Kulwant Singh
Head Business Developement
Thailand - Vietnam - Laos - Cambodia
Mr. Kulwant Singh is a self-made person who rise from the grassroots level to an International Specialist of in the development sector. After completing his M. Sc. And PhD in Agriculture from BHU Varanasi, he started his career as a development worker and then moved to UNDP as UN Volunteer to help the earthquake disaster affected people in Bhuj, Gujarat and drought affected people in Rajasthan. From year 2002 he moved to Lao PDR to assist the government of Lao for livelihood improvement and poverty reduction of people of remote areas. He helped a vast number of families to come out of poverty for which he had won UN Millennium Volunteer Contest and awarded Money utilized to help poorest of poor women by organizing them in to self-help groups. Kulwant worked as a Chief Technical Advisor Rural Livelihood Improvement Program funded by United Nations from year 2005 until year 2010. He initiated policy analysis process for the improvement of agriculture legislation and established policy analysis unit with Ministry of Planning and Investment of Government of Lao PDR. For his outstanding work, he has been awarded certificate of honor by the Government of Lao PDR. From mid of 2010, he has worked Team Leader and Chief Technical Advisor with the Ministry of Agriculture and Forestry for Sustainable Natural Resource Management and Productivity Enhancement project funded by the Asian Development Bank (ADB).


Mr. Neil Khagram
Head Business Developement (UK)
United Kingdom
Neil is a CEO of NKSM International Ltd. a leading fuel & commodity brokerage, Investment & Development Company in Central London. He studied International Business Law from Cambridge, but he chose to proceed with a career in the investment, real estate and negotiation in Central London. He has since worked for Londons Largest Company, majoring in Investment, Finance, and then recently working for 2 funds in Mayfair. In terms of corporate finance, He is a contracted affiliate to several FCA regulated companies. He enjoys travel immensely, whether for business or pleasure, has excellent resources around the world. He has travelled to India, Brazil, Argentina, Chile, New Zealand, Australia, Singapore, Malaysia, Thailand, USA and Canada. - Knowledge of private & public sectors.